REPRESENTTIVE GRAY TO BE SWORN INTO OFFICE ON JANUARY 9, 2013
INVITES ALL TO ATTEND
GOVERNOR'S BALL SET FOR JANUARY 14, 2013
Rochelle Walton Gray will be sworn into office on Wednesday, January 9, 2013 at noon in the chambers of the Missouri House of Representatives at the state capitol building in Jefferson City. If you are going, we advise you to make your Hotel reservation TODAY. We will have a hospitality suite at the Capitol Plaza Hotel on Tuesday, January 8, 2013 and on Wednesday, January 9,2013 which will be generally open except during the times that activities are taking place at the capitol on Wednesday.
In addition, the Governor's ball will be held on Monday evening, January 14, 2013. We will again have a hospitality suite at the Capitol Plaza on Sunday and Monday. The suite will be closed during the Governor's ball but will reopen thereafter.
In addition, there will be hospitality at the capitol in Rochelle's legislative office, as well as being hosted by other legislators the Governor and other state wide elected officials who are newly sworn into office during both of these times. You may visit these offices freely as they are generally open to all.
I advise all who intend to go to Jefferson City for Rochelle's swearing in and for the Governor's ball to make your Hotel reservations TODAY!
You and any other members of the public may attend these events without a formal invitation as they are open to the public.
Keep in mind that the train runs to Jefferson City with both a morning and an evening train. You can park at the Kirkwood or St. Louis station for free.
<![if !vml]>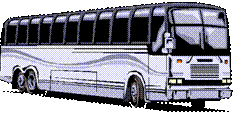 <![endif]>
We will charter a bus for those who do not wish to stay overnight. The bus will leave at 9:00 a.m. in the morning and return at midnight. It will cost $20 for the round trip.
If you have any interest in the bus, please advise by email to: rochellegray@citizensforgray.org
Links